I started out playing the saxophone at age nine. After three years of lessons i decided to try out the drums. It soon became my favourite hobby, in fact it became an obsession. I would practise on pots and pans, cardboard boxes and anything else i could get my hands on. From a very early age i knew what i wanted to be when i grew up...a professional drummer! and i've never looked back since.
Emma Wilson Blues Band at the Groucho Club, London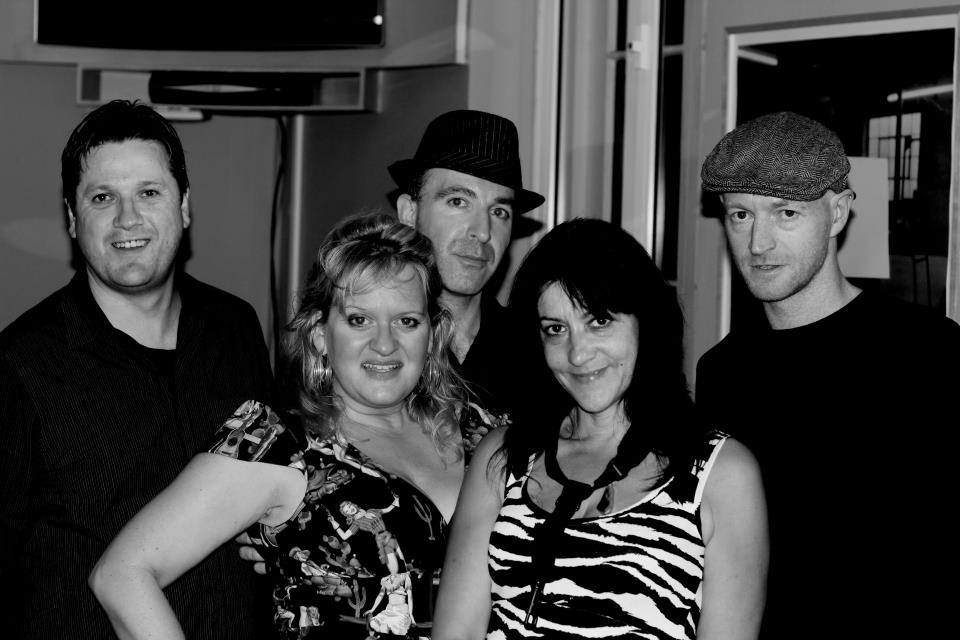 My father Dick Morrissey had a very big influence on me as a child. He was a saxophonist and he would regularly take me along to his gigs and sessions. This had a huge impact on my initial musical development. Being given the opportunity to see so many superb musicians close up at such an early stage of my musical journey was amazing. I found great inspiration from these gigs, practising the drums was never a chore for me, always a joy!
Fast forward thirty years or so and i am still banging away at the drums, still practising, still learning and still very passionate about my chosen career path. As a professional musician, i am on a constant journey of exploration and this is why my job is never boring.
As a fulltime gigging musician, i work with a variety of artists and bands. My work takes me all over the UK and occasionally abroad, but mostly i get booked to perform at venues in London. More often than not i get called upon to play Jazz, in its' various forms. That said, i also enjoy performing other genres of music. I believe that versatility is paramount in order to sustain a career as a session musician and I pride myself on being able to adapt to many different musical situations.
Richard Niles Septet at 606 Jazz club, London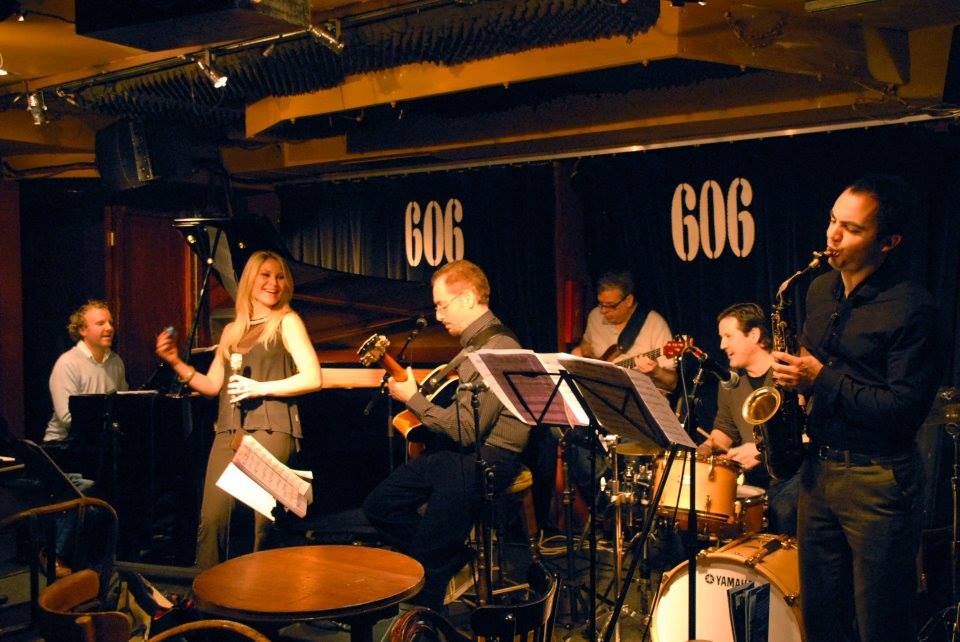 As well as being a gigging musician, i also get called upon as a session drummer from time to time. Over the years, i have recorded on numerous albums. The studio environment is a very different beast to the 'live' environment and it requires different skills and presents different challenges. There's something very exciting about laying down tracks to a click-track whilst reading a chart for the first time..and then hoping that the producer or artist will like your interpretation!
When i am not performing live or recording music, i also teach the drums, at schools as well as privately. Currently i teach at two London schools and one school in Hertfordshire. I regularly prepare students for graded drumkit exams. Teaching children about the joys of music is a very enjoyable and rewarding sideline to my performing career.