Over the years, i have had the pleasure and fortune to perform and record with some of the finest musicians in the UK. Below is a list of some of these people, many of whom i still work with regularly:
Dick Morrissey - influential jazz saxophonist and session musician for Paul McCartney, Peter Gabriel, Gary Numan amongst others.
Richard Niles - producer, arranger and composer for the likes of James Brown, Michael McDonald, Pet Shop Boys, Kylie Minogue et al.
Laurence Cottle - top session bassist for Seal, Eric Clapton and leader of his own fabulous big band.
Jim Mullen - Jazz guitar legend and band leader.
Tony Smith - session guitarist with Roy Ayers amongst others and solo artist in his own right
Nigel Hitchcock - supreme session saxophonist, played with, amongst many others Joe Cocker, Cher, Ray Charles.
Carl Orr - session guitarist for Billy Cobham.
Emma Wilson - superb Jazz and Blues singer and band leader.
Mark Jaimes - guitarist for Simply Red, Westlife, Kylie Minogue et al.
Richard Cottle - session keyboard wizzard for David Bowie and The Voice amongst many others.
Clive Dunstall - keyboard maestro with Sting et al.
Ed Barker - session saxophonist for George Michael and band leader.
Lance Ellington - singer on BBC's Strictly Come Dancing.
Performing 'Grease' with function band Mister Shakes.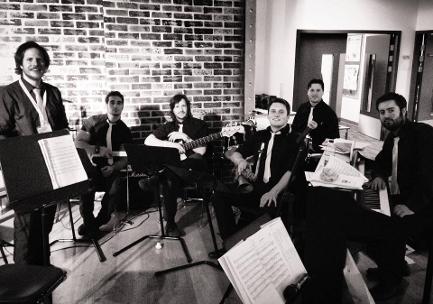 I am also a member of the superb function band 'Mister Shakes'..check out the website www.mistershakes.com if you're looking for a party band for an event.